Commissioners

The Commission has 14 members: the Chairman plus 13 Commissioners chosen by him. (See list for names and CV:s). Together they give the Commission a broad geographical and political base and represent a vast expert knowledge and political experience.

They will not speak for the countries they come from but serve in their personal capacity and are expected to contribute their personal analysis, thoughts and proposals to the collective work of the Commission.


Hans Blix
Dewi Fortuna Anwar
Alexei G Arbatov
Marcos de Azambuja
Alyson Bailes
Jayantha Dhanapala
Gareth Evans
Patricia Lewis
Masashi Nishihara
William J. Perry
Vasantha Raghavan
Cheikh Sylla
Prince El Hassan bin Talal
Pan, Zhenqiang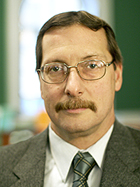 Alexei G Arbatov, Russian Federation
Dr Arbatov is a corresponding member of the Academy of Sciences, Russian Federation and the Director of Center for International Security at the Institute for World Economy and International Relations (IMEMO).



Read more